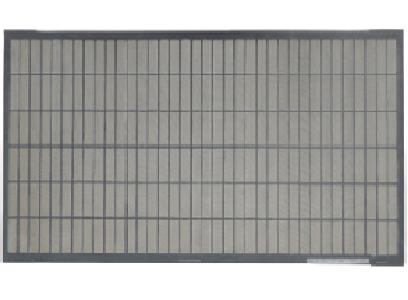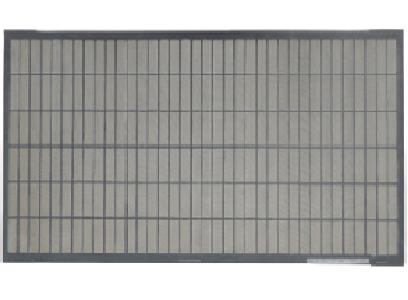 Composite Frame Shaker Screen
---
Application :
Machtec comp...
Application :
Machtec composite frame shaker screen features unique wedge mechanism for screen locking .The composite construction combined with the efficient and easy locking mechanism eliminates solids bypass which give way to costly required fluids dilutions .In addition ,it allows easy screen removal ,repair ,or replacement.
Economic
Superior mud handling and solids removal capacity characteristic to these screens resulted in overall increased solids control efficiency and achieved a 15% reduction in the cost of drilling mud chemicals per well .Long screen life means less overall project cost for the customer
Features and Benefits:
Ø The high-strength shaker screen frame is internally provided with supporting steel bars to enhance the impact resistance of fluid, prolonging the service life of the shaker screen;
Ø Multi-independent small cell grid backboard, preventing the spread of small damage. At the same time, equipped with repair tools, saving time and cost;
Ø The unique multi-layer mesh design effectively improves the screen efficiency;
Ø Screen mesh has better corrosion resistance and lighter weight.
Technical Parameter:


Screen Model

Mesh Range

Dimension (Length × Width)

Suitable Brand and Model of Shaker

Weight (kg)

HHD500

16-325

695×1050mm

DERRICK
FLC 500

9

HHSM

16-325

585×1165mm

SWACO
MONGOOSE

11

HHBB-50

16-325

635×1253mm

BRANDT
COBRA

13

HHBV300

16-325

889×686mm

BRANDT
VSM300

11

HHKPT28

16-325

720×1250mm

KEMTRON
KTL48 Series

16

HHSF300

16-325

712×1181mm

SF300

14
If you have any questions or support, please fill in the following information and we will reply to you as soon as possible!!