Recently Machtec SB5*6*14 centrifugal pumps for North America customers have been ready for shipping , Before shipping ,42 units centrifugal pumps has undergo terms of inspection due to clients's strict request .

Based on the customers feedback about his using previously purchased equipment and his requirement on OEM of pumps . 5 days ago, these centrifugal pumps had been completed within the period scheduled by the customer, and they are to be transported to the Port of Tianjin for shipment.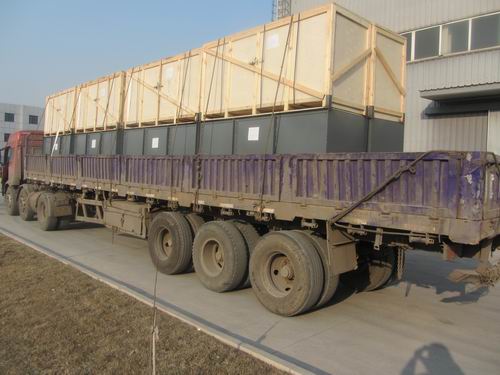 Why choose MACHTEC centrifugal pumps ?
The MACHTEC SB series concentric pump housings are heavier and stronger to outlast conventional pumps. The housings are thicker for extra strength and extended service life. The concentric design allows the distance between the impeller and the housing to be the same at all points. The concentric housing eliminates turbulence and cavitations within the pump. It also reduces the radial load on the bearings. Reasonable diameter of the pump inlet. The housing gasket is recessed to protect it from fluid leaving the impeller.